LifeCycle Stage 1- Age 30-44
CAREER, HOME & A YOUNG FAMILY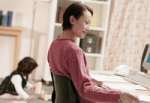 Hi, my name is Carol. I'm 35 years old, married and mother of one, and planning one more child to complete our family. I currently work from my home office as a professional executive coach. Working from home allows me to live a more balanced life so that I have time to spend with my young child while continuing to grow and learn in my career. My husband and I recently bought a beautiful four-bedroom home in Ottawa. We find that budgeting our household income of $120,000 is challenging. Like many women my age, I wear many hats: mother, wife, successful business owner and Director of a local charity. What I find a little overwhelming sometimes is the fact that I'm responsible for making the financial decisions in my household. I'm concerned because I know how important it is to plan for the future...I just don't have time.
My areas of concern are:
Should I set-up an RESP for my children? Should I save for my retirement through an RRSP? Is paying down the mortgage quickly the best thing to do? When should my husband and I draw up a will? Is it important to have a Power of Attorney? What about life insurance? How can I structure my business financials so that I have savings for my next maternity leave?
---
LifeCycle Stage 2 - Age 45-54
PRIME EARNING YEARS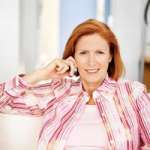 Hello. My name is Valerie. I have recently turned 50 and am happy to say that I feel very satisfied with my life. The Facility Planning and Interior Design business I founded 20 years ago is flourishing, my marriage is fulfilling and I'm happy to say that I'm enjoying watching my teenagers grow into happy and productive individuals. Life isn't perfect though - I have many demands on my time. I, like many women, wear many hats - mother, wife, business owner, Gala Committee Chair, and in addition I am taking care of my aging parents. I'm very busy and I know that I'm responsible for my financial future and have to be proactive and plan well. I view money as an important tool to be used in maintaining my personal lifestyle and advancing the growth of my family and business. Making sure I have money there when I need it translates into FREEDOM for me.
My areas of concern are:
How can I ensure that my aging parents are cared for financially? Do I have enough for my children's post secondary education? Should I maximize my RRSP contributions annually? Is my investment performance on track to accomplishing my retirement goals? Do I have the proper life insurance, and is it cost effective?
I'm also starting to consider an exit strategy for my business, and would like an unbiased and informed opinion on succession plan options and the best choices to accomplish my business and succession goals.
---
LifeCycle Stage 3 - Age 55-65
PRE-RETIREMENT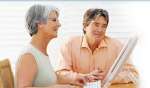 Hi, I'm Kathy. I'm 60 years old and looking forward to winding down my role as President of the manufacturing business I founded 25 years ago with my husband. It has been a full time commitment (and then some!) since the children went to school. Lately, it seems that I'm needed at the plant 24/7. I can't wait to have more time to do the things I want to do. I'm doing well considering my husband of 42 years passed away just last year. This was the wake up call for me. All the saving and sacrificing my husband and I did over the years and then suddenly I found myself alone. I made a promise to myself that I was going to enjoy life, travel and spend time with my grandchildren. I know that a financial plan is about more than just money, markets, and numbers. It's actually about me, my life, and freedom that is planned. I also learned that knowing the lifestyle I want to achieve is the first step toward ensuring that my finances are sufficient.
My areas of concern are:
What are probate fees? What is the most expedient and proper way to settle my husband's life insurance? Where can I learn about investing for beginners? How can I minimize my taxes? How much will I be able to save for my grandchildren? How can I make sure I'm not a burden to my own children? Do I have everything in order in case something should happen to me?
---
LifeCycle Stage 4 - Age 66 and over
POST RETIREMENT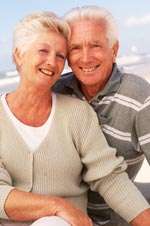 Hello, My name is Marianne. I'm 70 and living the good life in retirement. My husband Walter and I spend the winter months in Spain enjoying the warm weather and beautiful Spanish culture. In the summer we return home to our cottage located in the Pontiac Township of Eastern Quebec. We enjoy spending time with our children and grandchildren.
At this stage in our life we are relaxing and enjoying the comforts we have earned after all the years of hard work.
My areas of concern are:
Making sure we earn the maximum income from our investments; ensuring that we do not outlive our savings; minimizing taxes; developing a proper estate plan. We would also like to ensure that we do not become a burden to our children - in fact, we would like to leave something behind for our children and grandchildren, and need a tax minimizing strategy to do so.
"Customized Investment Solutions for Women Business Owners"